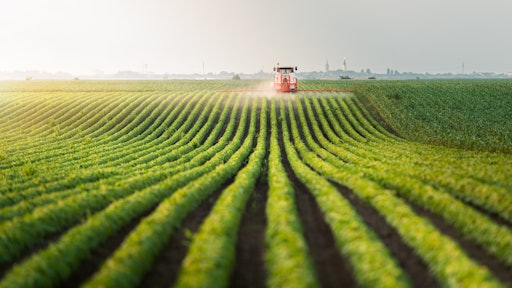 Dusan Kostic/Adobe Stock
From the Coronavirus (COVID-19) pandemic and additional factors, the food industry has been ravaged by various shortages throughout the world. Adding to this is now Argentina's two main sources of income from agriculture: corn and soy, which are likely to be damaged from La Nina climate. Excessive dryness throughout the next six month in South America will occur after an already extended period of dryness, according to a report from Reuters.
Per Reuters:
As the 2021/22 crop year gets set to start with September and October corn and soy planting, the Rosario grains exchange said La Nina could cut rainfall by 20% to 30% during the season.
The last time the phenomenon hit Argentina hard was in 2017/18. Corn and soy crops were reduced to an anemic 34 million and 35.5 million tons, respectively, the exchange said.
In the recently-concluded 2020/21 crop year, the Buenos Aires Grains Exchange said Argentine farmers harvested 48 million tons of corn and 43.5 million tons of soybeans.
In the 2019/20 crop year, which had more normal weather, the exchange said Argentine farmers harvested 51.5 million tons of corn and 49 million tons of soy.
"In the context of La Nina reappearing, the lack of rain will not correct itself," said German Heinzenknecht, a meteorologist at Argentine consultancy Applied Climatology. "At best it could become normal in some areas. But a return to normal rainfall will not correct the flow of the river, which is going to have an extremely serious effect on shipping logistics, hydroelectric power generation, and the provision of drinking water."