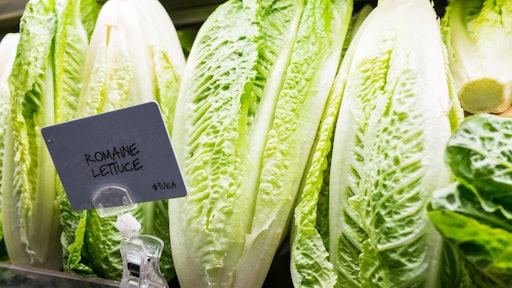 Getty Images
WARP announced DirecTrack, a new suite of tracking tools that enables shippers with the highest level of visibility of their freight at the truck, pallet and parcel level.
"With WARP, you're not just getting the transportation service and technology. You're also gaining access to our always-on team, the people making sure that everything runs smoothly behind the scenes," says Daniel Sokolovsky, WARP co-founder and CEO. "Unless you're shipping your goods through Amazon, this level of customer service and visibility for the middle-mile doesn't exist. We are pioneering a new generation of transport tech that we want to be available to every shipper out there."
From GlobeNewswire:
Using a small tag that can be applied directly to a box or pallet within a shipment, real-time temperature monitoring of fresh freight is available directly in the

WARP

platform. Even if goods change trucks or carriers three different times during a shipment's route, the same tag remains with the load throughout the entire journey, giving shippers insight into temperature data from origin to destination.
Users can receive notifications if a refrigerated or frozen product's temperature is outside of the optimal temperature zone, allowing drivers to investigate issues as needed and alert customers of any issues in advance.
All cross dock facilities that partner with

WARP

are provided with cross dock software available on both mobile and desktop devices.

WARP's

driver app provides shippers with the exact location of where their load is along the expected route, including statistics such as how long a driver took to complete a route, delays and expected delivery time based on location. Shippers are also able to view status event timestamps of when a driver is en route, arrives and departs pickup and delivery locations.
Through an API integration with TruckerCloud,

WARP

has aggregated information from over Top 30 leading ELD platforms. With information from a carrier about what vehicle they are using in their fleet,

WARP

can provide shippers with driving activity such as engine hours, ignition status, GPS location and miles driven.

WARP

enables shippers with visibility on not only a pallet or truck-level, but also individual parcels with select last-mile carriers.