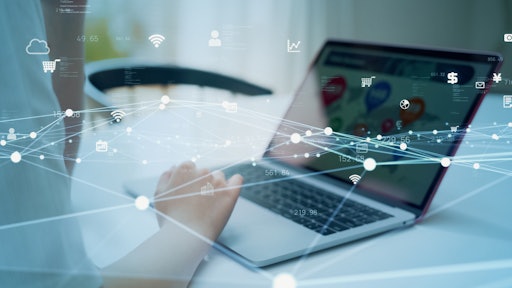 metamorworks AdobeStock_470811554 digital transformation
Post-pandemic supply chain issues such as labor shortages, inflation, and a lack of visibility into raw materials remain a significant hindrance for today's manufacturers. The U.S. Bureau of Labor Statistics' reports show that around 750,000 jobs are unfilled in the manufacturing sector, despite unemployment being at historically low levels. According to a recent report, 82% of manufacturing companies are experiencing a labor shortage.
Beyond labor difficulties, inflation continues to complicate matters further. That means higher costs for raw materials in an industry where manufacturers rely on a steady and cost-effective supply to produce their products. Production rates have increased 33.9% over a two-year span. Rises in raw material costs due to inflation typically result in squeezed profits and a slimmer margin of error for manufacturers.
The challenges in this area are widespread and reach various aspects of the business. Without accurate visibility into raw material availability, manufacturers struggle to plan and schedule production effectively. Disruptions, delays, and inefficiencies become more and more frequent. Lack of transparency also hurts inventory proficiency, as manufacturers may face stockouts or overstock situations that leave them unable to meet customer demand. Speaking of customer demands, one constant is quality. Because of the lack of visibility into raw materials, manufacturers may be forced to make substitutions. Substituting raw materials due to shortages can lead to variations in taste, texture, and appearance, which ultimately can harm the brand's reputation.
All of this is to say that food manufacturers need help, and they need it now. With cash flow tied up with inflated prices and inventory challenges, it can seem like a precarious time to invest in a solution. The reality is that manufacturers can't afford not to. To address these challenges, businesses are adopting tools to streamline key functions like inventory management. One example is materials requirement planning (MRP) software, which can generate production jobs and purchase orders while promoting traceability and customer specific requirements. By turning to this and other innovative solutions, like enterprise resource planning (ERP) tools, manufacturers set themselves up with a lifeboat fit to weather the stormy environment. Here's how cloud-based software can meet the familiar challenges that food and beverage manufacturers face.
Inventory management and labor
Cloud-based ERP solutions provide real-time visibility into the levels, movements, and status of inventory, even across multiple locations and warehouses. This increased transparency gives manufacturers the information they need to make educated decisions on how to navigate these challenging times. The single source of truth eliminates data silos, reduces manual data entry, and ensures that everyone works with accurate, up-to-date information. The reduction of manual data entry is even more essential now, as the automation frees up time for employees to focus on more valuable tasks. Cloud based solutions that leverage MRP can be used to begin the process of accurate and transparent job scheduling and material purchasing. With inflation causing the fluctuation of material costs far too often, mistakes can be costly. When manufacturers can't afford to mis-order or mis-manage, visibility is the answer.
Traceability and customer specific requirements
For food and beverage manufacturers, traceability is essential. Food safety, regulatory compliance, and quality assurance are all must haves. In times of disruption, standards don't drop – but that's not to say that the challenge level doesn't rise. Maybe it's lack of raw material visibility, or a late and unforeseen change, but no matter the issue, data visibility is your friend. Food manufacturers need to leverage technology that can inform, track, and trace every ingredient to ensure safety and prevent recalls. An ERP solution is able to quickly identify and label ingredients, brand requirements, and other necessary documentation required to ensure products are being properly processed. Having strict lot control and traceability throughout the entire formulation process in one centralized solution will help manufacturers report data more quickly and ensure their overall operations run more efficiently and safely.
Not all products in the food and beverage space are alike; far from it. To ensure the fulfillment of customer specific requirements like allergen controls, organic certifications, or shelf life and preservatives, technological solutions are needed. With an ERP, specific requirements like expiration notices, ingredient tracing, and quality assurance become automated to ensure each product is safely delivered, full and on time.
Quality control
The CDC estimates that around 47.8 million Americans will domestically acquire foodborne illnesses every year. It's the responsibility of food manufacturers to lower that number. Cloud-based ERP solutions can help immensely. Given the challenges of inflation, a lack of labor, and material disruption, manufacturers need help to go beyond surviving, but instead thrive.
When delivered through a modern ERP solution, quality control technology can reduce the risk of liability and product recalls and ensure that accurate, real-time quality control test results are accessible to all. Modern ERP enables the tracking and tracing of every component, whether that be a batch or the smallest production units. This means reducing the likelihood that contaminated, mislabeled or unlabeled products will be shipped. Quality is the backbone of food manufacturing, and leveraging technology offers a solution to continually improve, even in a turbulent environment.
Preparing for smooth sailing
It's no secret that manufacturing is in a trying time. As standards remain high, innovative solutions can help bridge the gap and differentiate as a competitive advantage. To boost scheduling and inventory management, visibility, and ultimately quality, leveraging an ERP solution can be your lifeboat. Beyond that, it can set manufacturers up for continued success as they look to appeal to customers with safe, quality, and punctual delivery.