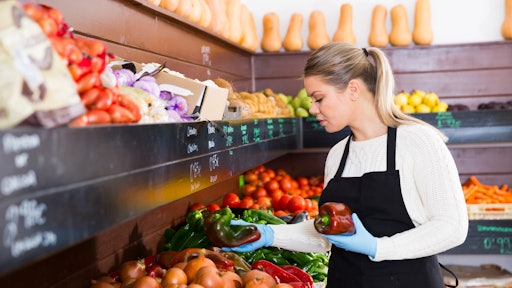 JackF - stock.adobe.com
iFoodDS launched a new Shelf Life Monitoring Solution grocery retailers and their distribution center inspectors.
"Consumers are more aware than ever of the impact food waste has on the environment, and they want to see retailers addressing the issue through sustainability efforts. We developed Shelf Life Monitoring as a way to empower retailers to identify the root causes of shrink," says Todd Berg, VP product management and analytics at iFoodDS. "The core value of our offering is the insights retailers gain. We take the data they capture on produce shelf life and show them the larger trends and issues."
From iFoodDS:
The app records fresh produce deterioration over time, stores inspection results in a cloud-based system, compares suppliers, locations and other factors to identify the root cause of shelf life issues, shares insights with suppliers to proactively manage freshness, makes better sourcing decisions with the help of real-time reports and data benchmarking, configures to quality workflows and inspection requirements and establishes standardized shelf life audits across all facilities.
The mobile applications standardize inspection procedures, while detailed reports and dashboards allow retailers to benchmark performance, improve sourcing and reduce shrink.