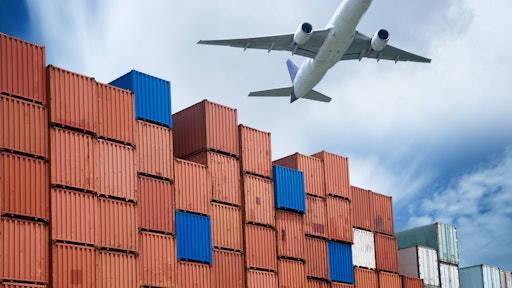 anekoho/stock.adobe.com
Aerospace firm GA Telesis launches new freight forwarding subsidiary, GA Logistics Solutions Group, hoping to target shippers looking to solve supply chain issues. It now provides customized worldwide door-to-door services for customers in air, sea and inland freight across numerous verticals such as healthcare, technology, retail and perishables.
Per Businesswire:
The new freight forwarding business offers cost-effective logistics solutions to solve customers' transport challenges from domestic to cross-border needs worldwide.
GAT Logistics Solutions works collaboratively worldwide and synchronizes commerce with smart supply chain solutions.
"Quality, budget, flexibility, and regulatory requirements are all factors in our logistics solutions, enabling our customers to tackle the challenges of the fast-paced industries we serve," said Dr. Andreas Bauer, Senior Vice President & TSA Security Coordinator. "To maximize return on investment, GATLSG examines supply chain demands and leverages the scale of our air, ocean, land, multimodal, and project cargo services to execute a strategy that leads to on-time deliveries and ultimately, customer success," commented Bauer.