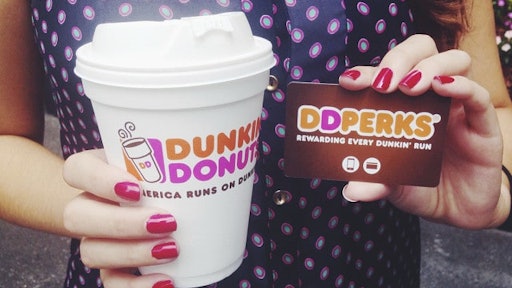 Dunkin's mobile order and pay app DD Perks may have been hacked, CNBC reports. The chain is warning customers that their accounts may have been compromised.
According to CNBC, some usernames and passwords were obtained by third parties, allowing them to gain access to customers' first and last names, email address and their Perks account number. 
The company claims it did not experience a security breach, but other companies' past breaches may have allowed third parties to access DD Perks account holders' information. 
Dunkin' did not disclose an exact number of accounts that were possibly affect, only saying that it was a small percentage. The company has launched an internal investigation and has forced a password reset to all potentially impacted DD Perks members.