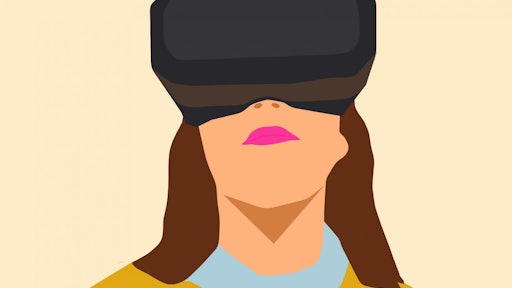 Walmart has filed two patents for virtual reality shopping, Forbes reports. The documents detail a system in which users wear a VR headset and sensory globes to have the ability to shop at home. Any orders that will be placed through the program would go to a fulfillment center and robots would then pull the items to submit for shipping.
The patents could help a range of people, especially those that are interested in grocery delivery services. Those who don't have the time to run to the store can order their groceries online and have them delivered to their home.
Forbes reports that the patents were first filed in January and were only published this month. The new patents are a separate VR experience than what the retailer filed for last December. That VR experience included special shopping stations that were set up like kiosks in a shopping mall, enabling users to have access to a large Walmart store.
The store has yet to explain how customers would get the VR gear or what the full intention of the patents are.