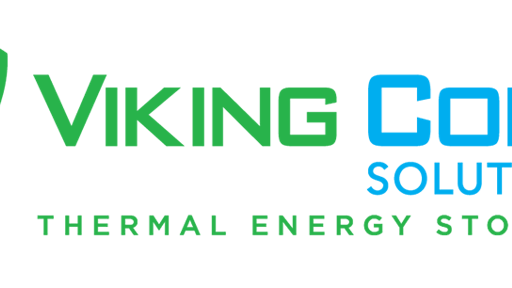 Viking Cold Solutions announced that its measurement and verification study on Viking Cold's TES technology at Dreisbach Enterprises' 93,000 square foot frozen food distribution center in California shows significant operational and financial benefits for utilities and the cold storage industry. The study showed the ability of TES to mitigate the facility's 13-hour peak period by reducing energy consumption by 43 percent, reducing demand within its peak period by 29 percent and maintaining 50 percent more stable temperatures. 
The cold storage industry is a prime target for load distribution management solution seeing as refrigeration is the third highest electricity consuming utility category. The food distribution industry is often challenged with managing peak loads on the electrical grid, but it can benefit from efficiency and load shift capabilities of TES. 
"This study demonstrates that cold storage operators can safely reduce energy costs and utilities can significantly lower demand on the electrical grid during peak periods to defer costly infrastructure investments," says Collin Coker, vice president of sales and marketing at Viking Cold Solutions. "With growing demand management challenges and extreme-weather events becoming more common, operators and utilities are in constant search for effective storage and energy efficiency technologies like Thermal Energy Storage."
PG&E load analyses validated the study results, finding that for the subsequent three months after the test period, year-over-year comparisons of demand showed reduce average demand by 20 percent, daily peak demand shift outside of the 13-hour peak period and reduced peak demand between 300kW and 400kW for the entire 13 hours. 
Viking Cold Solutions achieve the results by a decrease in maximum demand while better maintaining the facility's temperature requirements. 
Since the success, the company and Dreisbach Enterprises are in talks to deploy additional TES systems in Dreisbach Enterprises' other cold storage facilities.