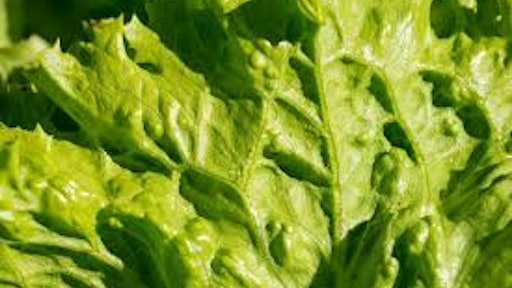 The E. coli contaminated romaine lettuce shook the nation in April as it left one person dead and sickened a reported 172 people across 32 states.
More than two months since the first case was brought to light, federal officials still haven't been able to determine where the strain first latched onto the lettuce grown in Yuma, Arizona.
Food safety advocates and industry insiders are ready to adopt blockchain technology after seeing how a paper trail limits the traceability of food products, according to the Los Angeles Times.
Blockchain would've been able to help CDC officials track the bacteria strain. Currently, it is virtually impossible to trace the entire path from farm to table. Each time a food-borne illness breaks out, investigators have to work through one link at a time. With blockchain, the process would be digital, would cut out numerous steps and potentially save lives.
Walmart and IBM have started utilizing blockchain technology to track and trace products. The Los Angeles Times reports that the company was able to trace a line of mangoes in 2.2 seconds.
Driscoll berries was one of the first companies to sign on to use Walmart's blockchain technology and instantly saw results, the Los Angeles Times reports. A digital ledger could get the fruit to shelves faster and figure out what varieties last the longest, trim waste and pay supplier more quickly.
With the romaine outbreak, consumers complained that they didn't know how to find out if they were buying lettuce from Yuma. With blockchain technology, consumers could potentially tap into some of that information.
However, the contaminated lettuce is off the shelves now, the FDA has said. The lettuce isn't being grown in Yuma anymore.
To read the full original article, please click here.