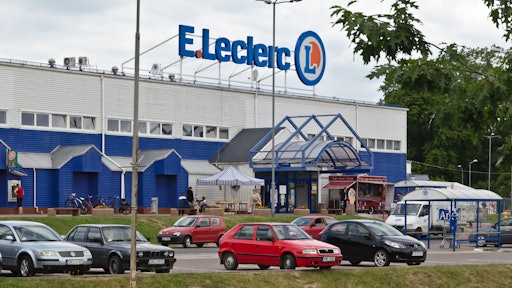 Privately-held French supermarket operator Leclerc has been approached by U.S. technology group Amazon over possible logistics partnerships, as speculation intensifies over Amazon's intentions in the supermarket sector.
"Yes, we have been approached by Amazon," Michel-Edouard Leclerc, who heads the company, told Reuters on Wednesday. "Amazon could—why not?—be our logistics partner," he added.
Leclerc's comments come after French newspaper Le Monde reported this week that Amazon had approached various French supermarket operators—including Casino—about setting up distribution deals or making an acquisition in the country.
To read the full original article, please click here.