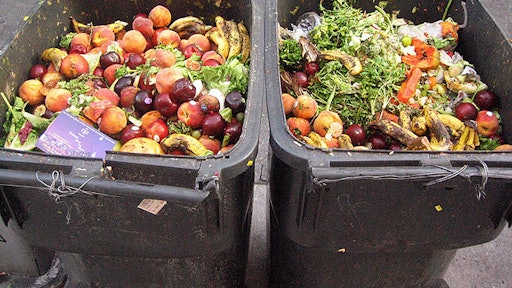 Around the world, farmers, cooks, innovators and entrepreneurs are developing technologies to address issues in every aspect of the food system. Food technology specifically focused on preventing and recovering food waste are changing the way eaters interact with food—and helping save them money. The following 12 food tech solutions are working to reduce food waste:
Bluapple
Bluapple is a product that absorbs ethylene gas in refrigerators, allowing consumers to store fresh produce for longer. By activating a natural oxidation process, Bluapple can be an effective ethylene absorber that is capable of extending produce shelf life by up to three times longer.
BluWrap
By using fuel cells to monitor and reduce oxygen in shipping containers, BluWrap can extend the shelf life of fresh fish and meat. Its built-in sensors work to create a consistent atmosphere throughout the products' shipping chain, extending the window of food's freshness and allowing foods to reach new markets.
BT9 XSENSE
A real-time cold chain management system, BT9 XSENSE monitors the condition of perishable food products along the transit line, from the producer to store shelf. The data allows users to identify problems along the cold chain and take action to maximize products' quality along the entire supply chain.
Copia
By redistributing food surplus to feed people in need, Copia uses its extensive food waste reduction dashboard to connect businesses with surplus food to local shelters, after-school programs and other nonprofit organizations. By paying a volume-based fee, businesses can request pickups for their surplus food in real time, and they can use Copia's analytic software to manage and track their surplus to save money and reduce their overall food waste.
Edipeel
A natural postharvest protection, Edipeel is an invisible, edible and tasteless innovation engineered by Apeel Sciences to protect food surfaces. Made from all natural plant extracts recycled from agricultural byproducts, Edipeel serves as a barrier-like skin to protect produce from transpiration, oxidation and microbial activity, keeping produce fresh for longer. Applied post harvest, the technology is working to reduce the amount of food spoilage that results between harvest and consumption.
Freight Farms created the Leafy Green Machine and its supporting Farmhand Connect app, which collectively work to produce consistent harvests 365 days of the year in any different geographic locations. The Machine offers a closed-loop hydroponic system within a shipping container outfitted with climate control technology and efficient growing equipment. The accompanying app allows growers to remotely track their farm's climate conditions and control its humidity, temperature, carbon dioxide and nutrient and pH levels to maximize its efficiency and production — minimizing waste.
Gebni
Gebni is a food app delivery service working to reduce food waste by using an algorithm to adjust prices according to real-time demand. By lowering prices during off-peak hours it can increases sales, while also increasing the accessibility of food delivery to low-income customers.
IRRI Super Bag
The Super Bag uses hermetic storage to increase the shelf life of stored grains and seeds. When sealed, the bag reduces oxygen levels from 21 to 5 percent and, as a result, can significantly reduce the number of live insects without using insecticides. The bag also increases the germination life of stored seeds from 6 to 12 months and maintains consistent grain moisture within the bag, allowing for potentially greater head rice recovery during the milling process.
LeanPath
LeanPath provides food waste prevention solutions for commercial kitchens worldwide. The company's food waste smart meters allow kitchen staff to track what food is being thrown away, monitor trends, and make informed decisions that not only reduce the amount of food that goes wasted, but also the kitchens' overall food costs.
Smart Packaging
Wireless sensors developed by VTT Technical Research Center detect ethanol in the headspace of food packaging, allowing live data on the food's quality and freshness to be transmitted to retailers and customer via radio frequency identification (RFID) tag technologies. The smart packaging products can help to improve the shelf-life of packaged food products and can help better control and monitor food quality throughout the distribution chain, reducing the amount of food wasted during transportation and in retail.
Wakati
A solar-powered, standalone device, Wakati uses hydration to preserve food instead of a cooling system, creating a low-cost, low-energy alternative to conventional refrigeration. Using just one liter of water per week and solar energy, the Wakati system functions to keep fresh produce hydrated, enabling farmers in warm climates to more effectively store their harvests on-farm and in transit, increasing their ability to bring crops to market.
Winnow Systems
Winnow Systems aims to help the hospitality industry reduce avoidable food waste by allowing kitchens to monitor their waste, tracking how and what food is being wasted. The System generates daily reports that chefs can use to identify key areas to cut waste, benchmark multiple sites, and track their improvement progress over time.
This article first appeared on GreenBiz.