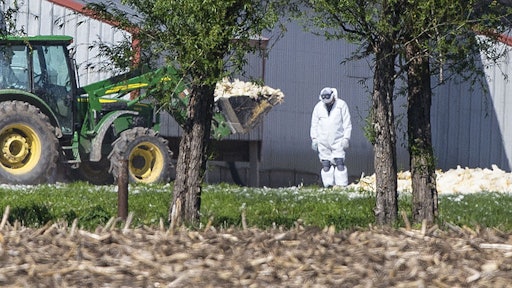 The bird flu has been found in a small flock in a backyard in North Yorkshire, the UK's chief veterinary officer said, warning that people who kept chickens and ducks in their gardens needed to be vigilant.
A 3-km protection zone and a 10-km surveillance zone have been put in place around the infected premises, near Settle, to limit the risk of the disease spreading. The remaining live birds in the small flock of chickens and ducks are being humanely culled, the Department for Environment, Food and Rural Affairs (DEFRA) said.
The same H5N8 strain of avian flu has been confirmed at a poultry farm in Lincolnshire and at a premises in Carmarthenshire, Wales. It has also been found in wild birds in England, Scotland and Wales.
To continue reading, please view the original article here.