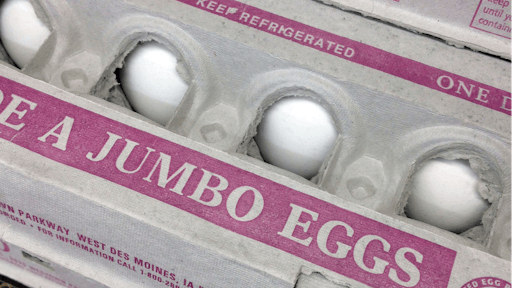 The bird flu that's squeezing the nation's egg supply is creating headaches for food companies all along the supply chain — from agribusiness colossus Cargill to small-town bakers, according to The Star Tribune in Minneapolis, Minn.
Egg prices are rising, and shortages have occurred in some markets, particularly for liquefied or processed eggs. It's so bad for Minnetonka-based Michael Foods, an egg giant, that parent company Post Holdings recently declared that some contracts can't be fulfilled.
Meanwhile, bakers and others who rely on eggs as key ingredients for products are getting notices of big price increases that could soon find their way to consumers.
The bird flu has caused "perhaps the largest short-term change the U.S. egg market has ever experienced," wrote Maro Ibarburu, a business analyst at Iowa State University's Egg Industry Center, in a recent report.
The egg supply crunch could have longer-term effects, too.
To read more, click HERE.