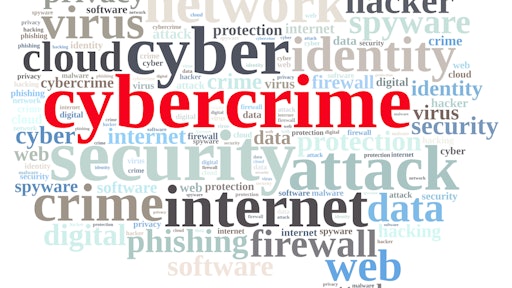 As exciting as technology is for the food supply chain, companies cannot ignore the parallel growth of organized cybercrime, according to an article in the June Food Logistics. The data that helps companies make better business decisions on farms, factory production lines, in warehouses, and in retail outlets can also cause a lot of harm in the hands of unauthorized users.
Jon Amis, a global supply chain assurance program director at Dell Inc., a computer technology company, told a gathering of supply chain managers in March that cyber threats are different from other risks because they can occur any place, anytime. Amis addressed the Supply Chain Risk Leadership Council at Pennsylvania State University. The gathering was well attended, reflecting the growing awareness of cyber risks among supply chain decision makers.
The 2013 data breach at Target Corp. delivered a wake-up call for many consumers, retailers and electronics goods manufacturers and distributors. In that highly publicized attack, hackers got ahold of the personal identifiable information (PII) of 70 million customers as well as data for 40 million credit cards and debit cards.
According to Krebs on Security, a cybersecurity consultancy, the Target attack began when malware infected the computer of an HVAC contractor working for Target. The hackers were able to steal the virtual private network credentials that the contractor's technicians used to remotely connect to Target's network. After infiltrating the contractor's software, the hackers gained access to Target's billing system.
To read the entire article, click here.