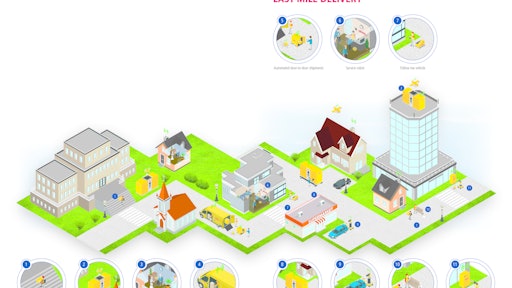 Deutsche Post DHL Group launched a new Trend Report "Robotics in Logistics" revealing how collaborative robots will affect supply chains. Robotics technology may soon be picking, packing and moving goods in the logistics environment.
Current research shows that 80 percent of logistics facilities today are still manual.
The report highlights that the development of the next generation of robots that can see, move, react to their environment and work at precision tasks alongside people, is on a fast track powered by the explosion in labor-intensive e-commerce and diminishing and ageing workforces.
As a result, investment from government, venture capitalists and large retailers in several countries is driving a new wave of research that is having significant impact on creating robots with logistics affinity.  To download the report, click here. 
Editors Insight: Robotics are but one aspect of automation in the logistics industry. Many people think of automation in reference to equipment. But for most companies in the food supply chain, the more immediate form of automation is in the organization of tasks.
The more tasks that a company can automate, the more efficient it becomes and the less chance for human error. In the food supply chain, software continues to create ways to automate almost every type of task, from the grower/processor to the wholesaler to the packer to the retailer to the consumer.
In the food supply chain, government regulation is helping to generate interest in automated task management.
The March Food Logistics will include a feature article on how supply chain companies are using automation to improve traceability throughout the  supply chain. 3-15-16 By Elliot Maras