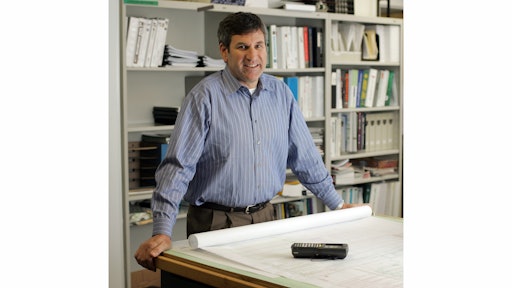 Per the Center for Disease Control and Prevention, food-borne illnesses are on the rise. Every year, about 48 million people in the U.S., roughly one in six people, gets sick from eating contaminated food. The Food Safety Modernization Act (FSMA) gives the Food and Drug Administration power to regulate how food is grown, harvested and processed, and has provided a huge opportunity for the overhaul of all food production in the U.S.
According to Plunkett Research, U.S. consumers spend approximately $1.8 trillion annually on food. Consumer demand for faster deliveries of a wider variety of food and beverage products is driving distribution and supply chain managers to embrace automation and robotic technologies at an unprecedented rate across the board, from e-commerce to food distribution.
With SKU proliferation, labor costs, space utilization, and health and safety issues challenging the food and beverage industry profit margins, the goal of management is to use the least amount of labor to get the best rate in a small space and spend the least amount of money. The growing home delivery business adds to the challenge, along with stores requiring more frequent, smaller, store-friendly deliveries. Plus, retailers must keep their shelves stocked with more products in order to eliminate stock-outs.
Since manual applications of food handling have a higher rate of error and chance of contamination, material handling robots are being brought in so that production lines can hold up to the new standards, regulations, lifestyles and flexible packaging needs. Distribution and supply chain managers can expect lower costs, greater throughput of product, and higher revenues through advanced automated supply chain solutions and robotics.
Robots provide additional advantages in food production, such as:
Improving food quality – Robots work in harsh environments, so where food must be handled at freezing temperatures, robots can sufficiently handle this process. Robots are also built to operate in various harsh environments, such as extreme cold. A harsh environment for a human, or even absence of oxygen, is no problem for robots.
Improving product consistency – Using robots in food production reduces waste and increases overall yield because actions like cutting are more consistent. It is estimated that robots can help manufacturers enjoy roughly a 3 percent yield improvement in situations where precise cuts make the difference between contaminated meat and sellable product.
Adding functionality – Robots can make adjustments beyond the skill of an operator. Not only do robots promote a more sterilized environment, they also take more precise counts during production, which leads to the ability to track a package that might be tainted back to its origins.
Improving worker safety – Robots can utilize sharp, dangerous equipment that eliminates the need for workers to be involved, making for a safer work environment.
Improving food safety – Contamination can be transferred from workers. Using robots in food production eliminates the opportunity for contaminants to be transferred to food products.
Improving productivity – When labor is in short supply, robots can be brought in to perform repetitive, physically intensive work that takes place in an unpleasant environment where it will be hard for workers to perform. Robots work expertly in repetitive environments where workers often get bored or tired.
More convenience - In addition to the new law, consumers are looking for smaller, more convenient packaging to meet their changing lifestyles; and producers themselves are looking for more flexible methods of packing mixed or multiple orders on the same line.
Traditional Usage of Robots in Food Industry
Initially, robots were used within food production in downstream processes, such as fulfillment operations and packaging. Using robots in these operations helps increase performance, reduce order cycle times, and maximize order fulfillment efficiency. In picking operations, robots utilize gripping technology to pick items from bins or cartons. Robots can be used in emptying and filling totes as well.
The emphasis on smaller, store-friendly deliveries from distribution centers to the store means that each pallet must include a variety of product so clerks can not only replenish directly to the shelf, but also in alignment with the store layout. That makes their jobs easier, but it can make building a pallet harder. Robots can help build pallets, even if they are made up of a mixture of SKUs.
Robots can fill pallets, which can be configured to handle cases, rows, layers, or custom patterns. Using palletizing robots increases throughput and efficiency. Mixed pallets and retail-ready pallets can be configured to save costs while increasing time to market.
Robotic gantry systems are engineered to meet the food and beverage industries' need for high SKU mixed product distribution while eliminating 100 percent of the labor involved with building a mixed SKU pallet. Today's gantry systems can be half a football field long and accelerate to tremendous speeds. In one example, a multi-gantry system can pick 300 concurrent SKUs at more than 250,000 cases per day.

Another solution combines robotics and materials handling equipment to build mixed pallets a layer at a time. One layer picker uses a low-vacuum chamber principle to gently lift the layer. This type of picker can effectively lift 98 percent of the products in the retail sector, including diverse products with varying surfaces like loose produce, six-packs of bottled beverages or smooth cartons.
Unloading pallets is a backbreaking process that can be automated via robots. Robotic depalletizing systems can handle a broad range of product types, including cases, bags, bundles, trays, totes, pails, pallets and sheets. Many can be customized to meet specific project requirements.
Robotic depalletizing systems feature a multi-axis articulated arm robot, which provides the ultimate in flexibility and reliable operation. With fast, pre-programmed changeovers and customizable end-of-arm tooling, these systems can easily depalletize a variety of different products. Depalletizers decrease operational costs and eliminate difficult manual tasks that can lead to employee injuries.
Robots in Upstream Processes
Food producers must ensure the quality and safety of their products. Leveraging cutting-edge robotics helps producers remain profitable, competitive and flexible. Originally, robots were used in downstream production processes, but today, robots have moved upstream and can be used for filling, capping, sterilizing, high-speed picking and sorting, packaging and other activities.
Robots help load and unload packages, cartons and pallets very quickly and cost efficiently. Palletizing robots package food and beverage products for transfer and shipment. These robots provide smooth movements at varying speeds and are capable of handling different pallet sizes, types and weights.
Robots can form food, grind, and cut food products. Many incorporate sensors to check for thickness, color and any inconsistencies in food products. Robots are useful for upstream supply chain operations because they can work in critical environments not fit for humans, and work well in repetitive environments. Ease of cleaning ensures hygienic requirements are met.
The quantity of food and beverage products moved daily through DCs is staggering, but with the help of robots, food producers and distributors can meet these demands, while lowering costs and improving efficiencies.