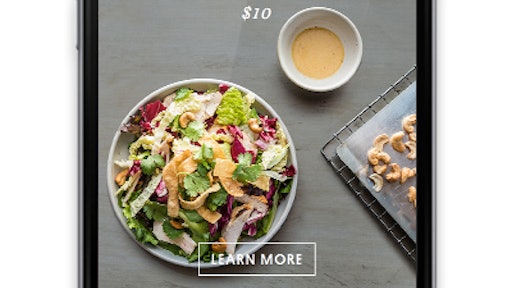 Sprig, the food delivery service, will convert is servers from contractors to employees. The company also plans to allow customers to know where all produce, meat, dairy and grains are sourced in an effort to improve food transparency.
"Why does this matter? Because unlike most mass market food chains or food delivery apps, our customers' health is critical to us, and we believe that eating quality, organic food makes everyone feel better and live longer. We commit to showing you all of the ingredients on Sprig and where they are sourced from. No other food business provides this level of transparency at scale," the company noted on its website.
"Beyond providing our servers with career development and benefits, this change will also enable us to reward our top performers and most tenured servers through stock option grants, something no other sharing economy company is currently doing," the blog states.
For information, visit http://blog.sprig.com/