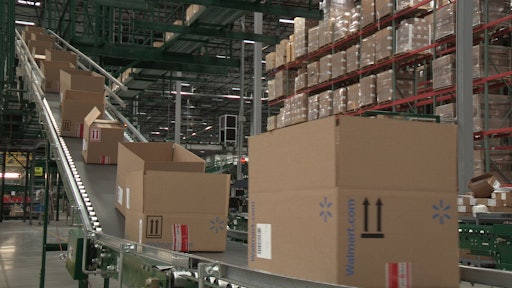 With the rapid growth of e-commerce, there is a huge push on speed of delivery, more specifically, the speed of goods to clients, according to Daniel E. Fogarty Jr., vice president of Conor Commercial Real Estate, as reported by REJournals.com.
"People are now at the point where they are ordering more and more of their goods online," said Fogarty. "Next day delivery had become the norm, and now same day delivery is the push by all of the major online retailers like Amazon, Walmart, and Home Depot."
Due to this, Fogarty said, all of the big retailers are reconfiguring their supply chains so that they have enough capacity close to all the major population centers in the country.
"So we're seeing more big box facilities being built for the Amazon's, FedEx's and UPS's that support these facilities, and do a lot of their same day packages for them. There has just been a rapid and massive growth of these types of facilities."
The rapid growth of these facilities did not happen overnight. According to Fogarty, "It's something that the people at Amazon and Walmart, and all of the big retailers, had a vision for years ago. It's just that now we're seeing it come to fruition. It takes time to implement these things."
"With Amazon and the 1.7 million they are currently getting ready to occupy in Kenosha," he continued, "That's just a drop in the bucket. They have five million square feet in Indianapolis—and that's just there. They are going into millions of square feet around the country right now, with millions more planned, and they can only implement so fast."
To read more, click HERE.