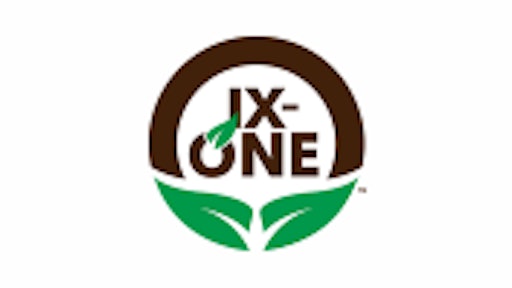 KeHE Distributors, a distributor of natural, organic, specialty, multicultural and fresh products, announced its founding membership in the IX-ONE product data and image exchange. IX-ONE is the result of a collaborative effort among industry-leading organizations to provide clean, accurate and standardized product data and images to the trade. KeHE intends to work closely with IX-ONE to help grow the exchange and support one of IX-ONE's capture stations at its distribution facilities.
The IX-ONE solution takes a 360-degree product image and captures all product attributes, to create a centralized data and image exchange for suppliers to access and share their product information.  It captures over 20 images and 500 data points per item, including label-based claims and third party certifications as well as supply chain and logistic information such as weight and dimensions.  Additionally, product data and images are royalty free. Members can use, post, and share their information from one centralized database the industry can trust to be complete and accurate.
"KeHE has always prided itself on serving others, and this initiative is no different. Our industry needs accurate and standardized data. Not only will IX-ONE it help KeHE, but it also aids our vendors and brokers in reducing redundancy and increasing reliability," said Michael Leone, KeHE's chief commercial officer. 
"We are excited to have such an important and influential organization as KeHE Distributors as a founding member of the IX-ONE exchange," said Troy Benscoter, IX-ONE's CEO. "KeHE continues to show their commitment to the industry by helping improve the management and availability of product information, a critical component of all sales, marketing and supply chain activities."
"Accurate information is critical. Our industry has had a long-standing need for reliable data. Finally, there is a solution that will provide accurate and consistent data coupled with desperately needed product images," said Scott Cousins, chief information officer, KeHE. "This solution is long overdue."
For information, visit www.ix-one.net.