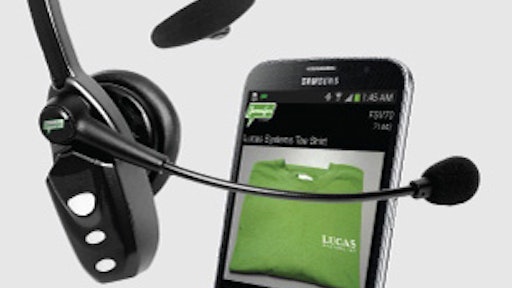 Lucus Systems, Inc., this week followed up their announcement from MODEX 2014 that their Jennifer VoicePlus voice solution would be made available for use on smartphones, by saying the initial launch will start with the Samsung Galaxy S4.
According to Lucas Systems, Jennifer is the first industrial-grade voice solution for the warehouse that is available on a smartphone.
VoicePlus offers seamless use of voice direction, speech recognition, visual user interfaces, and imaging technology, similar to typical smartphone applications. The Jennifer solution for smartphones includes industrial-grade accessories to create a powerful, rugged, secure and economical solution for the warehouse.
By supporting Jennifer on smartphone platforms, users are able to leverage the innovations driven by the consumer market, such as the introduction of new types of wearable devices (smartwatches, glasses, etc.), that will allow us to create even more productive and powerful voice applications for the warehouse.
To read more, click HERE.