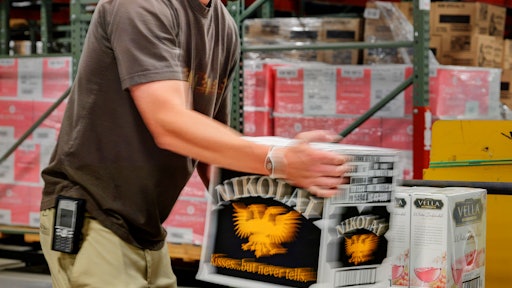 When asked what warehouse technology brings the most immediate improvement in efficiency, voice picking often comes to mind for warehouse operations professionals. An article in the June Food Logistics notes that voice recognition use is expanding beyond its traditional role of order picking.
The ability to guide the picker through an order, provide item location and quantity required, then have the action confirmed by voice makes a distribution warehouse more efficient. And given that order picking can account for 40 to 60 percent of the labor in a food or beverage warehouse, this benefit remains a driving force for voice automation.
By using a voice verification system, information from the warehouse management software (WMS) is transformed to speech, instructing the order picker to the item location and quantity required. The picker then verbally confirms the location via a number, or check digit, located where the product is stored and the quantity picked.
But as WMS, voice verification technology and computer hardware all evolve, system integrators are finding ways to expand voice technology's benefits beyond that of order picking.