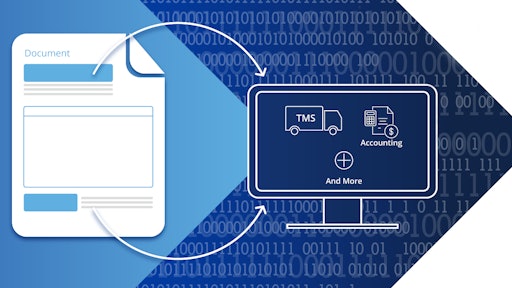 DDC FPO
DDC FPO announced its new Auto-Extraction & Structuring solution, which engages automated machine learning technology to cleanse and structure raw data from freight documents into vital information, applies client business rules, and transmits information via APIs to the client's preferred system–all within seconds of receipt.
"Today, companies are inundated with a staggering 80% to 90% of unstructured data," says DDC FPO CIO Richard Greening. "Every label or form is unique. While there may be some standardization, the vast amount is free form. That 80-90% slows down operations. We are committed to removing that burden from our clients' teams."
Key takeaways:
The solution also intelligently learns with each document processed, allowing for continuous refinement of the solution's processing capabilities.

Auto-Extraction & Structuring is part of

DDC FPO's

roadmap to drive enterprise innovation in freight transportation.

Benefits include addressing the challenge of consolidating data from diverse sources, including emails, PDFs, images, invoices, paper files, contracts, and more; providing superior service by proactively routing shipments, optimizing capacity, and invoicing customers accurately; increasing profitability by streamlining collection processes and reducing administrative time, errors, and costs; and continuous improvement and growth by intelligently learning with each document for ongoing refinement and increased speed without human intervention.
"Data and analytics are central to every freight operation, and optimizing for digitization is key for those providers pursuing a competitive advantage in the supply chain," adds Greening. "To achieve that, one step is to ensure TMS and accounting systems obtain structured information at the time of pickup."