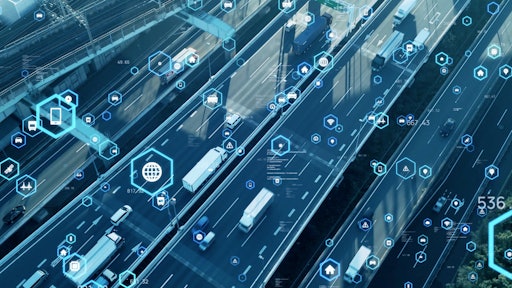 metamorworks/stock.adobe.com
The supply chain continues to see how information and data affects and influences the industry. Solutions such as telematics have been on the rise in adoption to assist in learning about the safety of people and equipment, managing fleets and increasing efficiency.
In a 2022 study, ABI Research forecasted that telematics subscriptions are set to increase 86% between 2022 to 2025. Additionally, they found that by 2027, global telematics subscriptions could reach 126 million. These numbers show exponential growth in the use of telematics in the coming years.
"Continued global disruption related to the COVID-19 pandemic, global supply chain uncertainties, port congestions and other events have highlighted the need for full end-to-end supply chain visibility. We will continue to see rising telematics adoption in commercial fleets over the next five years and beyond," says Alex McQueen, research analyst, supply chain management and logistics, at ABI Research.
As we navigate ongoing issues from COVID-19, inflationary times and looming shortages, telematics can be a great tool for further visibility and deeper insight to the ins and outs of the cold chain. Here are 3 benefits to adopting telematics:
Safety in all aspects
The need for monitoring safety has always been of utmost importance in the workplace. Today, there are more nuances of safety regarding worker health, thanks to the pandemic, that brings about a heightened sense of urgency in conducting safe business practices. Telematics in this capacity can be found in all sections of the cold chain, from transportation to warehousing, allowing organizations to annotate safety checklists, collect monitoring data for driver compliance and measure impacts and near misses.
When it comes to food, the extra safety measures are a change for telematics to offer assistance, as Noeleen Westland, VP of product marketing at Descartes says, "keeping food at the appropriate temperature is critical not only for product quality and safety but also because it reduces spoilage, which is important in both food distribution and healthcare/pharmaceutical distribution. Many telematics systems now have sensors/temperature monitors to record—in real-time—the temperature inside of the trailer containing refrigeration units/cold stores".
Considering driver safety, ELD mandates have helped charter the course for telematics. Many fleets are now using them in conjunction to improve driver safety and visualize driver performance. Reporting things like speed and harsh driving to keep both drivers and fleet managers in-the-know, allowing for mitigation where necessary.
Pitstop reports that many fleets are aging —in drivers and equipment— and could benefit from this kind of data collection to create a safer environment by quantifying the need for updates and where they might be most beneficial. As labor shortages continue to rise, specifically in truck driving, Pitstop has seen more frequent and prolonged maintenance shop visits that hinder businesses from fulfilling their deliveries. Through tangible data, workers may feel supported, seen and safe in their role, ultimately improving retention rates.
Management as a whole
Data has proved to be a revolutionary tool for production. Analytics help users grasp the full scale of business and pinpoint exact spots that are doing good or need improvement. For many companies, even simple telematics devices like smart dashcams can improve employee training and again, lower risks of injury for drivers and save them money in the long term with lower insurance premiums.
In warehousing, Allen Polk, VP of sales at Kenco Group, says that telematics solutions are becoming a warehouse managers' greatest tool and that, "they are empowered by rich data analytics to enhance productivity, improve employee safety and satisfaction, and streamline operations."
In the fleet, telematics is being leveraged for GPS tracking to ensure critical assets are constantly monitored during transport, according to Pitstop. Additionally, it sees telematics being used to ensure trailers are operationally healthy and refrigeration is maintained, overall improving productivity to verify and make sure that the transportation process goes as smoothly as possible.
"Fleet owners are increasingly realizing the value of monitored telematics which transforms reactive data & reporting into actionable intelligence," says Frankie Mossman, chief customer officer at Overhaul. "Smart sensors and rule engines that generate temperature, humidity and known-location based alerts give immediate insight into the behavior and condition of a cold-chain supply chain such as food, pharmaceuticals, or other atmosphere-sensitive products."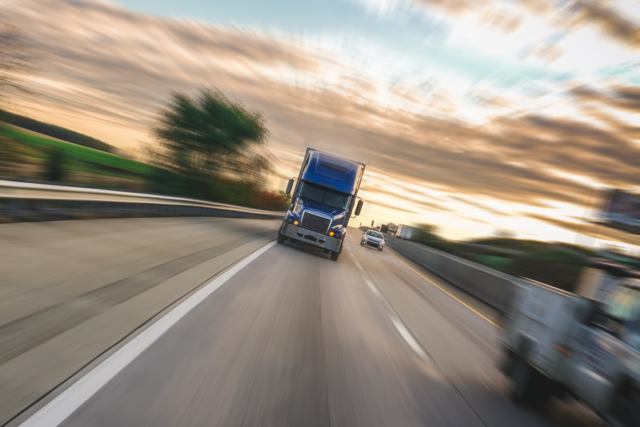 5m3photos/stock.adobe.com
Improved machinery and longevity
Staying in the know with your equipment is the key to longevity. Vehicle and machinery health data can be collected through telematics and alert operators to maintenance schedules, recalls and fuel use. A 2021 study by Habibur Rahman, Md., Fashiar Rahman, Md., and Tzu-Liang Tseng found carbon to be a critical factor in creating an eco-friendly supply chain. Their research states "to bring advantages for the suppliers and environment, it is important to limit carbon footprints by optimizing vehicle routes and minimizing fuel consumption." All of which, can be tracked and impacted using telematics.
Companies like Ford have adapted their own vehicle telematics to provide fuel economy data, warning light details and oil change updates. As another example, Pitstop says they use telematics data to monitor the health of tractor and trailer components and that "with predictive maintenance, you can plan for downtime and group shop visits, resource parts and technicians in advance, to keep trucks on the road longer— preventing unexpected downtime that can significantly save operations and maintenance costs."
"A technology-enabled telematics cold chain can enable you to prove to your customers that food and beverage products are transported within the required temperature thresholds and not exposed to temperatures that could impact their quality, all of which improves customer relations," says Westland. "The use of this type of technology also provides a full audit trail to demonstrate to customers and the FDA that the product was transported within the required temperature thresholds."
As companies look to add telematics to their roster, Verlen Larsen, solution architect at Transflo, says "your best resource for what's possible is your telematics provider. Ask, "what tools in your system am I not using that could provide useful data for my fleet? What tools and tutorials exist?" Ask for a demo. The more innovative telematics providers will continually be adding features and functionality to their systems and a demo might shed light on how it could improve your operation and profitability".
Although the use of data and analytics has long been a component of the logistics industry, recent supply chain disruption has brought further awareness into the influence of its use on virtually all aspects of the industry. Telematics builds on this knowledge to assist in safety, productivity and longevity in the cold chain that work together to enhance the way the industry works and maintain symbiosis.