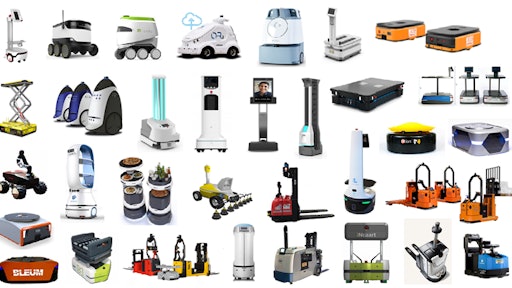 LogisticsIQ
The market for mobile robots, including autonomous guided vehicles (AGV) and autonomous mobile robots (AMR) Market) is expected to reach $13.2 billion by 2026, according to LogisticsIQ. This growth is not just attributed to the Coronavirus disease (COVID-19), but also to the influx in online commerce, the increased adoption of robotics and automation and the need for many of today's companies to implement a more flexible supply chain.
Growth in e-commerce is the main driver for AGV/AMR demand in warehouse automation.

Artificial intelligence and deep learning will also impact the way warehouses operate.

Around 60,000 mobile robots (AGVs and AMRs) were expected to ship in 2020.