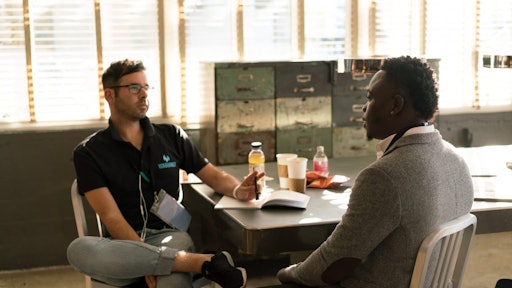 Pexels
BackboneAI Expands Leadership Team Drive Digital Transformation
BackboneAI has announced two new hires on its leadership team. Karen Strobel, with 35 years of experience in industrial and automotive products, has been tapped as vice president of customer solutions, and Sarah Shaiq, who has managed data at scale for consumer products and e-commerce companies, joins as senior director of product management.
With a career spanning over 20 years in leading digital content operations for Genuine Parts Company (GPC), Strobel offers expertise in logistics operations, data management, digital transformation and e-business solutions. Shaiq brings more than a decade of experience in product management, data and analytics, as well as machine learning.
iGPS Appoints Rob Ferrentino to Role of Chief Financial Officer
iGPS Logistics has appointed Rob Ferrentino as chief financial officer. Ferrentino brings more than 28 years' leadership experience to the role. A Six Sigma Green Belt, Ferrentino has held a variety of C-suite-level positions in finance, accounting, and operations. Most recently he served as CFO at Q1, LLC, a leading logistics solutions provider.
Varcode Appoints Leading Food Safety Specialists to New Advisory Board
Varcode, maker of digital, time- and temperature-sensitive supply chain solutions, today announced it has appointed an advisory board of leading food safety specialists to help guide the company's long-term growth in the food and beverage, food delivery, and pharma and life sciences industry segments. David A. Farcy is chairman of the Department of Emergency Medicine and director of emergency Medicine Critical Care at Mount Sinai Medical Center in Miami Beach, Fla. Ben Chapman is a professor and food safety extension specialist at North Carolina State University. Domenic J. Veneziano is the former director of the division of import operations and policy for the Food & Drug Administration (FDA).
Convoy Taps Former Expedia CEO as President, COO
As Convoy reaches more than 1,000 employees, it has hired Mark Okerstrom as president and chief operating officer. Okerstrom will oversee Convoy's finance, operations, marketing, supply and marketplace growth teams, working alongside CEO and co-founder Dan Lewis.
Previously, Okerstrom was CEO of Expedia before leaving last year during a personnel reorganization.
Agrellus, Inc. Selects Chris Johnson as New CEO
Agrellus, Inc. announced that Chris Johnson has been named as chief executive officer. Rusty Andrews, who has been acting CEO and board member since 2017 will continue as chairman of the board. Johnson's employment with Agrellus will commence immediately.
Johnson has more than 25 years of senior management experience, including a decade of strategic development and plan execution within high growth digital business, most recently as chief strategy officer of Johnson Innovation Group, and prior to that, Johnson served as chief technology officer of Diversified, Inc.
Carla Haggler Joins W Energy Software as Senior Vice President of Services
W Energy Software has hired Carla Haggler as its new senior vice president of services. Haggler joins the company with over 25 years of technology and energy sector experience. She will be responsible for the management and success of W Energy Software's client implementations. This news comes amidst a recent announcement that W Energy Software has gained 40% market share for natural gas processing and is experiencing accelerated growth across other midstream and upstream markets, underscoring the need to navigate rapid change, ensure service excellence, and scale W Energy Software as the velocity of client growth continues to increase.
Form.com Adds Kevin Corcoran as Vice President of Account Management
Form.com revealed that Kevin Corcoran has joined the company as vice president of account management. In this senior leadership role, he will oversee maintaining and growing relationships with the hundreds of companies using Form.com to manage the collection and analysis of operational field data.
Companies in this article