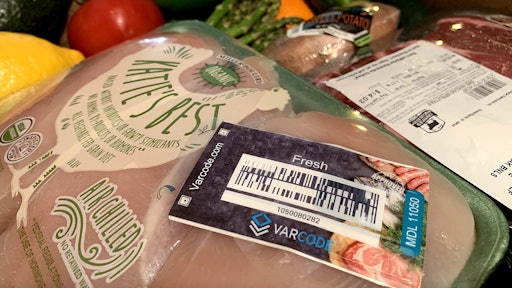 The recent events surrounding the spread of the Coronavirus disease (COVID-19) virus have been unprecedented and profound. As social distancing and self-quarantining have become the norm worldwide, effects of the virus continue to be felt in every market, industry and our personal lives. In the wake of this crisis, there's never been a bigger spotlight on supply chains and food safety.
In recent weeks, retailers have seen complete runs on inventory of everyday staples from the obvious and expected (anti-bacterial wipes and hand sanitizers) to perhaps arguably the irrational (bath tissue and bottled water). At the same time, shipping lanes from airfreight to transoceanic are being shut down – in many cases hindering the delivery of products most critically needed now. This includes pharmaceuticals and ingredients needed to treat the inflicted and allay the concerns and anxieties of the general public.
The impact of COVID-19 has been overpowering - not just in the moment, but perhaps permanently changing consumer behaviors and supply chain policies. Consumers have transformed quite rapidly as home delivery of foods ordered online continue to spike like never before, driven both by inventory shortages at physical stores as well as shoppers not wanting to subject themselves to crowded retail environments. China has experienced a 20% growth in home food deliveries. U.S. trends suggest greater growth amid stay-at-home orders. Brick Meets Click research measured a 233% jump in March vs. August 2019.
Last month, Instacart looked to hire an additional 300,000 workers due to a large increase in demand. Shoppers who have historically shied away from buying perishable foods such as meat, poultry and produce from online grocers may be resigned to the practicality of now buying those categories online for the first time.
These current spikes in online orders for home delivery strain the capacity to meet demand. Delivery dates and windows are being pushed beyond the pre-pandemic norms, and both delivery services and consumers are left with little choice but to sometimes accept sub-optimal delivery dates and times.
In an August 2019 eMarketer survey conducted by Bizrate Insights, 84% of online grocery shoppers bought non-perishables, while just 45% bought perishable items. A separate survey conducted by Bizrate with Varcode that month found only one out of every four people bought perishables online for home delivery. Of the 75% of respondents who had never ordered fresh or frozen foods online, 55% suggested "temperature" and "freshness" as reasons for not having done so.
One reason this perception may exist is the difficulty in shipping and storing perishable goods. According to the World Health Organization, there are 48 million cases of foodborne illness in the United States each year with temperature abuse factoring into 32% of investigated cases. The economic impacts of food waste are also profound as the USDA estimates Americans throw out $160 billion worth of food annually. Though consumers can't ascribe a fiscal value to food wasted via temperature abuse, clearly it is a priority in the mind of the consumer. In the Bizrate survey, 99% of online grocery buyers said it would be valuable for them to have proof their food temperature was maintained throughout a shipment's trip. To add to this, 92% of consumers said they would switch online retailers who did not offer temperature assurances if another retailer did.
Another wrinkle in this growing home delivery trend is the deployment of "contactless delivery," an attempt to mitigate the spread of COVID-19 by avoiding human interaction and leaving shipments of food and essentials unattended at consumers' doors. Many of the top food delivery services have implemented these last-mile practices, creating new quality, safety and efficacy concerns just as upstream supply chains experience delays, diversions and other challenges. Couple "contactless deliveries" with the volume induced, sub-optimal delivery windows and the increased need for enhanced safety measures becomes obvious.
Now is the time to implement new supply chain safety measures to solve these problems. The general public's awareness and expectations with regard to such things as cleanliness, food safety, drug efficacy and how to acquire food and drug essentials may forever change as a result of this pandemic.
And, while this chaos and uncertainty is challenging to all, business leaders with an eye to the future who foresee these post-pandemic changes in consumer behavior and expectations and have the conviction to act on them now will emerge stronger than those that don't.