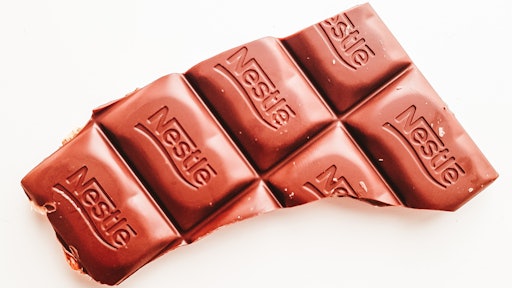 Photo by inma · lesielle on Unsplash
Food safety and supply chain transparency are dependent upon one another and closely intertwined. Behind the Brands, part of Oxfam's GROW campaign, provides a scorecard on the world's Big 10 food companies as a way to answer "what are they doing to clean up their
supply chains?"
Nestle is one of the Big 10 companies ranked by Behind the Brands. The others include: PepsiCo, Unilever, Mondelez, Coca-Cola, Mars, Danone, Associated British Foods (ABF), General Mills and Kellogg's.
Transparency is one of the seven themes that Behind the Brands uses in its scorecard.
In February, Nestle announced it would disclose a list of suppliers along with a variety of data for 15 of its priority commodities, the first disclosure of its kind in the industry. The 15 commodities comprise 95 percent of Nestle's annual sourcing of raw materials.
"Consumers want to know what is in their food and where it comes from. Therefore, transparency in our supply chains is essential, and we will continue to lead in this area," states the company's Magdi Batato, executive vice president and head of operations. "Following the public disclosure of our palm oil and pulp and paper supply chains last year, we are now pleased to release supply chain information for soya, meat (beef, pork, veal, lamb/mutton), hazelnuts and vanilla.
"By mid-2019, we will also publish the supply chain information for our other priority commodities, which include seafood, coconut, vegetables, spices, coffee, cocoa, dairy, poultry, eggs, cereals and sugar," he adds.
Nestle's supply chain transparency disclosure includes the list of direct (Tier 1) suppliers, upstream locations and country of origins, as well as total volume sourced for each commodity.
Behind the Brands gives Nestle a "7" on its scorecard, and praises the company as "one of the top in transparency."
According to the organization, "Nestle reveals where it sources from, how much it sources for key commodities, including some key suppliers. Nestle provides excellent sustainability reporting and is the only company disclosing the ratio of CEO and median employee pay, but it provides very limited information on taxation."