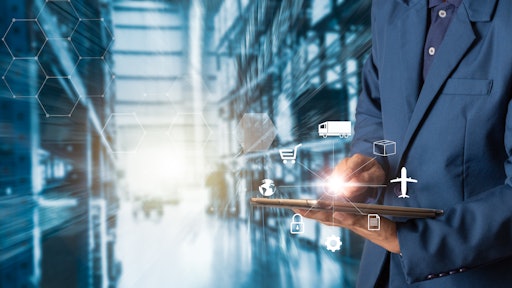 Getty Images
Longbow Advantage and AutoScheduler.AI joined forces to help logistics operators predict and prevent supply chain disruptions before they happen. AutoScheduler's AI solution complements Longbow's Rebus real-time supply chain visibility platform to leverage harmonized data and avoid disruptions to on-time fulfillment caused by labor, docking and inventory bottlenecks.
"Our customers depend on Rebus to give them end-to-end visibility, reporting and labor management across their supply chain. The partnership with AutoScheduler gives them yet another level of visualization into future disruption risks and enables them to act quickly to minimize impact," says Alex Wakefield, CEO at Longbow Advantage. "It's more apparent than ever that supply chains must depend on accurate, real-time data to make informed decisions that protect their customers and benefit consumers. We are thrilled to bring that to market with AutoScheduler."
"Now more than ever, DCs are faced with increasing pressure to meet demand, with numerous additional objectives to drive efficiency," adds Keith Moore, chief product officer at AutoScheduler.AI. "The AutoScheduler and Rebus partnership enables logistics operators to gain real-time visibility, predict future challenges, and prescriptively take action to ensure all site operations are orchestrated to meet business needs."
From PR Web:
This partnership comes on the heels of successful joint projects among distribution centers of a large food and beverage distributor.