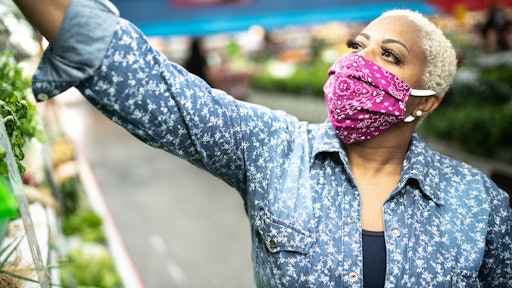 Purdue University
The COVID-19 pandemic has put a new spotlight on food safety, particularly items being imported into the U.S.
Now, a Purdue University-affiliated entrepreneur is using her knowledge and experiences in food safety to help smaller companies follow federal regulations when it comes to importing food.
"I have always had a heart for small and medium-sized companies," said Jennifer Crandall, an alumna from Purdue's College of Agriculture with more than 20 years of experience in the food safety industry. "I started Safe Food En Route to help these companies meet the guidelines under the Foreign Supplier Verification Program (FSVP)."
The FSVP final rule, effective in 2016 through the FDA Food Safety Modernization Act (FSMA), requires U.S. importers to verify that the food they are importing into the U.S. has been produced in a manner that meets applicable U.S. food safety standards.
"We want to bring corporate-level food safety programs to these smaller businesses and help them meet the requirements," Crandall said. "We do this by reviewing the policies and procedures in place for foreign suppliers, reviewing third-party audit reports and determining if the importers need to take any other actions to determine if the food is safe prior to importing."
Crandall said her team reviews the procedures to ensure that foreign suppliers are managing known foodborne hazards and taking proactive measures to ensure safety for the U.S. consumers.
"During the pandemic, it is just as important that the additional attention being focused on hygienic practices and health issues does not take away from the other work ensuring the safety of our imported food," Crandall said.
Crandall completed the Firestarter program earlier this year with the Purdue Foundry, an entrepreneurship and commercialization hub housed in the Convergence Center for Innovation and Collaboration in Purdue's Discovery Park District, adjacent to the Purdue campus. Firestarter is a program to help entrepreneurs develop their ideas into businesses. Her startup is now part of the Purdue Foundry's Double Down Experiment, which includes high-growth businesses.