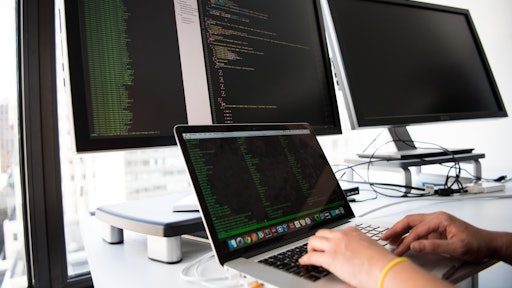 Pexels
Registrar Corp has acquired Vinca, LLC. Vinca has provided online training for food safety management systems since 2001. Over 10,000 global users have utilized their 100% online courses, which cover topics including ISO 22000, FSSC 22000, SQF, ISO 9001, GFSI, FSMA, and more.
"We have heard from our clients that they want additional online training opportunities," says Registrar Corp President David Lennarz. "With the global coronavirus pandemic causing in-person education to be cancelled, we are particularly excited to add Vinca's training courses to our suite of FDA compliance solutions."
Lennarz said that users will be able to access Vinca's library of online courses via MyFDA, Registrar Corp's online compliance management system. Currently, food facilities can use their MyFDA account to manage their FDA registration, submit Prior Notice filings, and monitor their FDA compliance status.  
"MyFDA was built to be a one-stop shop for our clients to manage their FDA compliance needs," Lennarz continues. "Encompassing the online training is the next logical step toward that goal."
Vinca Co-Presidents Cynthia Weber and Betsy Hsiao will stay on as part of the Registrar Corp team and continue to develop new coursework. "Registrar Corp has the global scale and expertise to take Vinca's offerings to the next level," Weber says. "I am excited to focus fully on content creation, in addition to launching our outstanding courses into multiple languages."
Weber brings a wealth of additional experience to the Registrar Corp workforce. She is a certified ISO 22000 and FSSC 22000 Lead Assessor and has performed certification audits nationwide. She is also a registered SQF trainer and consultant, an EQIPT qualified packaging auditor, and a Lead Instructor for the FSMA Preventive Controls courses for human and animal food. "We are pleased to welcome Cynthia and Betsy to the team," Lennarz said. "In addition to expanding on the online coursework offerings, we have discussed utilizing Cynthia's Lead Instructor role to offer live PCQI certification courses."  
Vinca marks Registrar Corp's second acquisition of 2020, and sixth overall. "We continue to seek opportunities to meet our clients compliance needs," Lennarz says. "Not only in the food industry, but in the drug and device sectors as well."