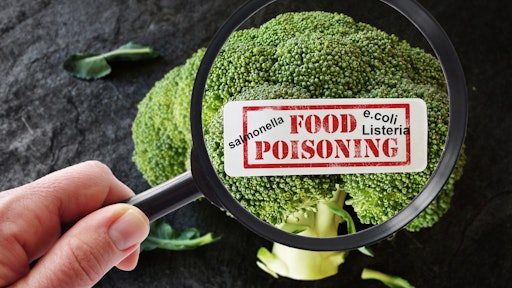 Getty Images
The food safety testing market is predicted to grow by $6.62 billion during 2020-2024, progressing at a CAGR of almost 8%, according to a report by Technavio. 
Adhering to food safety standards has become essential for food manufacturers as it not only reduces product recalls, but also maximizes transparency, reduces costs and optimizes resources. Moreover, a few internationally recognized food safety standards such as IFS Food include specific compliance requirements related to consumer specifications.
Capitalizing on this setup in the food industry allows vendors to specialize in providing certifications to food manufacturers. Since these vendors have a network of food testing laboratories, inspectors and auditors, food manufacturers are increasingly opting for such all-inclusive services to meet food quality requirements. As a result, the food safety testing market growth has been substantial and with increasing stringency in regulations, the market will continue to record significant revenue generation. 
North America accounted for the largest market share of the global food safety testing market in 2019. The increased budgetary allocation by the governments for food safety and the implementation of the Food Safety and Modernization Act in the United States has increased the adoption of food testing solutions. The primary aim of setting up food safety regulations and bodies is to prevent contamination and eliminate foodborne diseases. 
Meat and poultry manufacturers need to comply with stricter safety requirements as these food products have the highest risk of getting contaminated, resulting in frequent recalls and safety scandals. Therefore, market vendors such as NEOGEN have gained significant business opportunities to offer various testing solutions, such as allergen testing plans, to meat and poultry manufacturers. As a result, the meat and poultry segment held the highest market share by application in the global food safety testing market.