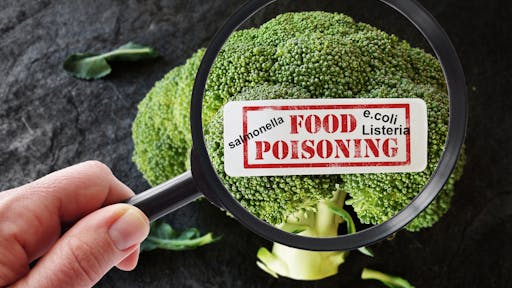 Getty Images
The FDA has suspended the food facility registration of Topway Enterprises Inc., forbidding it from selling or distributing any food. The suspension comes after the agency and the Texas Department of State Health Services conducted inspections earlier this year where sanitation issues were discovered, including several samples confirming the presence of Listeria. 
Topway has yet to implement corrective actions at their facility, resulting in the FDA-issued safety alert on July 18, which advises restaurants and food retailers in Texas and Louisiana to stop selling and discard recent shipments of the company's ready to eat seafood products. 
"The FDA and the Texas DSHS have documented a pattern of food safety violations at the Topway facility as well as an unwillingness and disregard by the company to cease operations and correct severe violations at their facility. Topway's unsafe practices not only violated the law, but also jeopardized the health of consumers as the company continued to knowingly distribute food products likely to be contaminated with Listeriafor public consumption," says FDA Deputy Commissioner for Food Policy and Response Frank Yiannas.
Besides the safety alert the FDA gave to restaurants and food retailers, the FDA is also advising consumers who have recently purchase RTE seafood products in Texas and Louisiana for raw consumption, to contact the restaurant or food retailer for more information as to where they were processed and sources. If someone has purchased Topway products, they should be discarded immediately. 
On July 3, the FDA and Texas officials notified Topway of recent environmental sampling results of their facility that indicated the presence of 66 non-pathogenic Listeria, as well as poor employee sanitation and production processes. The company agreed to voluntarily cease operations and recall certain products. 
The FDA is working with the company to address the violations. Only after an appropriate corrective plan has been established and implemented will the FDA consider allowing the company to resume operations.