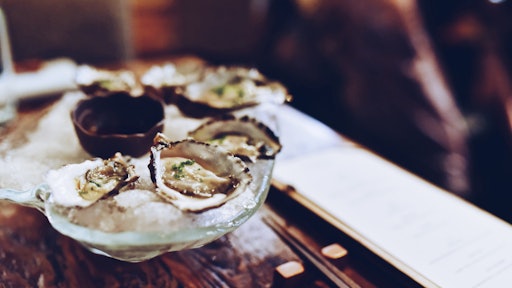 Photo by Charles Koh on Unsplash
The CDC has sent a warning to consumers to not eat oysters imported from an estuary in Mexico after several people have reported having gastrointestinal illnesses.
Officials in several states are investigating an outbreak of gastrointestinal illnesses linked to raw oysters harvested from Estero El Cardon, an estuary in Baja California Sur, Mexico. At least 16 people across five states (Alaska, California, Illinois, New Hampshire and Nevada) have fallen ill after eating raw oysters at restaurants in California and Nevada. Two individuals have been hospitalized, but no deaths have been reported.
Estero El Cardon was closed to further oyster harvesting on May 7 and seafood wholesaler DiCarlo Seafood recalled raw oysters from the estuary as well. The oysters were distributed to Fresh Endeavors in Los Angeles, Fish Market Restaurant in San Diego and Tony's Fish Market in Redondo Beach, California.
"Any raw oysters, not just the raw oysters linked to this outbreak, could contain harmful germs that could make you sick," the agency warned. "Cook them thoroughly before eating."