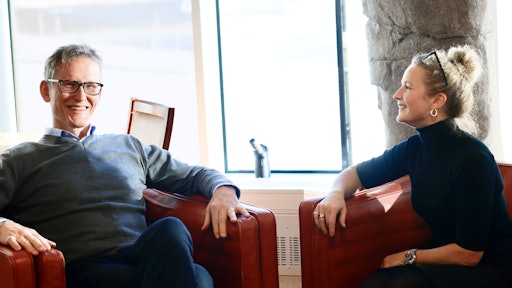 Kezzler
Today's consumers want to know more about the products they purchase than ever before. Connected or smart labels, barcodes and tags are making it easier for brands to provide that much demanded visibility.
Kezzler, a provider of serialization technologies, is leading the way in this market, recently recording over half a million consumer interactions during a 24-hour period. The achievement comes as the company also announced that in 2019 over six billion products will carry unique Kezzler codes worldwide.
According to Kezzler chief technology officer Johan Borg interactions consist of consumers scanning a product with their phone in order to validate its authenticity, or to find out more information about a product and its contents.
"Depending on the project and the brand, scans can also offer more complex functionality, for example the ability to link a product to specific images and videos to be shared with friends and family, or provide a way for brands to have further dialogue with their customers, offer discounts and elevate the product experience," explains Borg.
Kezzler's technology is used to give every item a unique, secure and traceable identity. Its solutions are deployed by global brands worldwide in multiple industries including fast moving consumer goods, food and beverage, agriculture, luxury, industrial and pharmaceuticals. Brands that have deployed Kezzler's solution to date range from Reckitt Benckiser and Pfizer Viagra in Asia to Mondelēz Toblerone in Europe and Honeywell in the USA. The codes can be applied to products for the purposes of brand protection, supply chain visibility, consumer engagement or a combination of all three.
Kezzler codes can be embedded into QR codes, NFC or other labels and placed on the product. Brands can also opt to preserialize their products. For example, global packaging leader Amcor Group integrates a unique code into the product packaging that can simply be activated at a later stage via the cloud.
"This remarkable achievement is the product of 16 years pioneering innovation in the industry with the objective of delivering solutions to real world problems such as counterfeit goods and unauthorized distribution, changing regulatory requirements and the need to build consumer trust," says Kezzler CEO Christine Akselsen.
"Kezzler meets these challenges by digitalizing billions of individual products in the supply chain. Our focus remains on achieving this in a way that promises high flexibility and scalability with low operational burden. In this way we can support our mission to build a world of authentic, transparent and connected products," she adds.