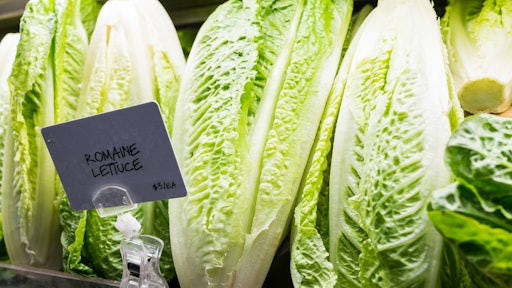 Getty Images
The Romaine Task Force are pushing ahead for a preliminary report despite the the partial government shutdown, The Packer reports. The task force is aiming to have a report out by the end of February.
Jennifer McEntire, vice president of food safety and technology for the United Fresh produce Association, said that the lack of FDA and Centers of Disease Control and Prevention involvement with the task force is detrimental to the process at the group's FreshStart 2019 event. However, federal health officials will be brought in as soon as the shutdown is over.
While romaine lettuce is the main focus of the task force, issues raised by multiple outbreaks linked to romaine over are relevant to the entire industry, The Packer reports. McEntire is encouraging United Fresh members to give input to issues raised by the task force.
The task force is researching how pathogens are transferred in the environment and whole-genome sequencing to identify specific strains are being put into a public database. However, the whole genome sequencing database doesn't provide quick answers.