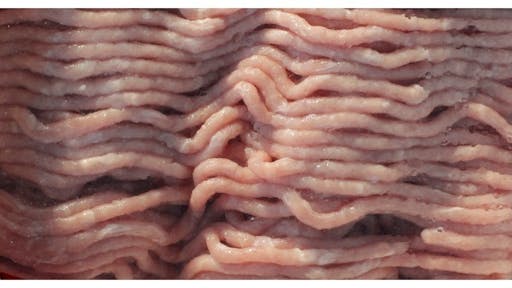 Since an investigation linking salmonella to turkey on July 19 was announced, an additional 74 more people have fallen ill across 26, bringing the number of reported cases up to 164. So far 63 people have been hospitalized and one death has been reported from California. Thirty-five states have been affected by the outbreak.
Epidemiologic and laboratory evidence indicates that raw turkey products from a variety of sources have been contaminated with salmonella. Those that have fallen ill have reported eating different types and brands of turkey products purchased from many different locations. Additionally, three people have reported living in households where raw turkey pet food was fed to pets. 
The outbreak strain has been identified in samples taken from raw turkey pet food, raw turkey products and live turkeys. However, a single, common supplier of raw turkey products or live turkey has not been found. With the strain being found in live turkeys it is possible that strain could be widespread in the turkey industry. 
Whole genome sequencing (WGS) did not identify predicted antibiotic resistance in 116 isolates from 53 ill people and 63 food and animal samples. However, 68 isolates from ill people and 84 isolates from food, animal and environmental samples contained genes for resistance to all or some of the following antibiotics: ampicillin, streptomycin, sulfamethoxazole, tetracycline, kanamycin, gentamicin, nalidixic acid, ciprofloxacin, ceftriaxone and fosfomycin. Most of the infections in this outbreak are susceptible to the antibiotics that are commonly used for treatment, so the resistance won't likely affect the choice of antibiotic used to treat most people.