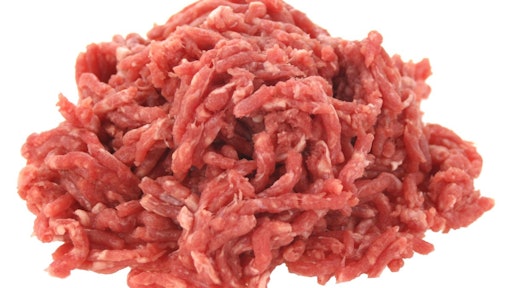 Cargill Meat Solutions recalled 66 tons of ground beef on Sept. 20 after it was found to have a deadly strain of E. coli O26. The meat was distributed nearly everywhere in the United States.
The U.S. Department of Agriculture's Food Safety Inspection Service (FSIS) released a list of all retailers that have received the recalled meat, however, the agency cautions that other unnamed outlets may have all received the product.
The list includes:
Safeway — All stores nationwide.
Meijer — All stores nationwide. 
Sam's Club — All stores nationwide.
Target — All stores in Florida; Iowa; California; Denton, TX location; West Jefferson, OH and San Diego.
Save Mart — Roseville, CA
Canal Fulton Provision — Canal Fulton, OH
According to Food Safety News, Cargill Meat Solutions recalled the beef produced by its Fort Morgan, CO. plant after the four-state outbreak of E. coli O26 sickened 18 people and caused one death. FSIS associated the 66 tons of ground beef with the July 5-25 outbreak. However, CDC has said that the outbreak seems to be over with.  
Consumers are still at risk if they stored the recalled beef in a freezer for future use, though. Those who may have stored the ground beef are urged to make sure it wasn't the recalled product. 
According to Food Safety News, the ground beef was produced and packaged on June 21 and have the establishment number "EST. 86R" inside the USDA mark of inspection.