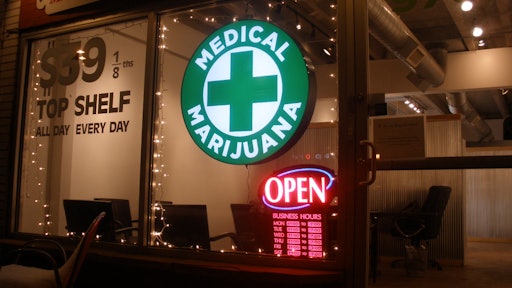 A new 12-member advisory committee discussed Tuesday how to ensure medical marijuana food products remain safe for consumption.
The Medical Marijuana Food Safety Standards Board is required by the June ballot initiative that legalized the drug in the State of Oklahoma to provide a list of recommendations for processing and handling products, Buffy Heater of the Oklahoma Medical Marijuana Authority tells the Tahlequah Daily Press.
Heater says the recommendations must be submitted by Aug. 27 to the state Board of Health, which is overseeing implementation of medical marijuana legalization. The board will decide whether to adopt the recommendations as part of the emergency rules.
According to Tusla World, the panel spent the majority of its first meeting in dialogue with Lezli Engelking, the founder and executive chair of the Arizona-based Foundation of Cannabis Unified Standards, about the organization's work to craft standard acceptable industry regulations. Arizona citizens voted to legalize medical cannabis in 2010.
Engelking answered questions regarding a number of food-related issues, including the distinction between manufacturing and processing and the methods used to ensure equal dispersion of cannabinoids in edible products.