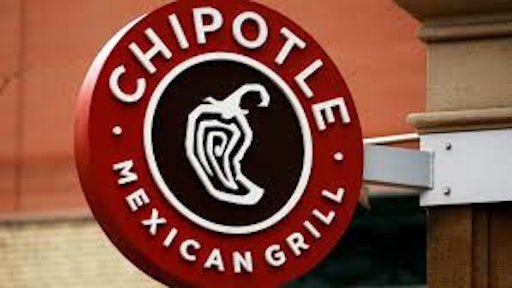 Over 700 people were sickened after eating at a Chipotle outlet in Powell, Ohio, the Washington Post reports.
So far, the source of the outbreak has not been identified. Delish reports that test for salmonella, shigella, e. coli and norovirus have all come back negative. However, a recent health inspection found that the black beans and pinto beans weren't kept at a high enough temperature, and lettuce wasn't properly refrigerated after preparation. Delish reports that both violations were corrected that day.
According to the Washington Post, the restaurant voluntarily closed its store last week for 24 hours after the illnesses were reported. The company replaced all of its food and cleaned and sanitized the restaurant. Since reopening no illnesses have been reported.
At least two people, Filip Szyller and Clayton Jones , are suing the chain after falling ill.
"These lawsuits will force Chipotle to change its ways and make its food safer for everyone not just in Powell, Ohio, but across the United States," Ron Simon, the lawyer representing Szyller and Jones said in a statement. The Washington Post reports that his firm has been contacted by more than 100 people that have been sickened, including some who were hospitalized.
Chipotle's food contamination is just the latest string of food-borne illnesses that have been dominating headlines this summer.