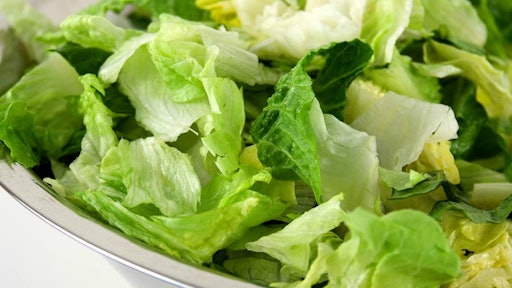 The E. Coli tainted romaine lettuce that sickened 200 people and killed five across the country finally has a source, the Star Tribune reports.
Health officials have determined that tainted irrigation water appears to be the source of the outbreak that stemmed from Yuma, Arizona. Officials are still investigating how the bacteria got into the irrigation canal and whether there was contamination elsewhere.
The Star Tribune reports that people reported being sick in 26 states from the lettuce. Officials linked eight illnesses back to Harrison Farms, but were unable to find a single farm, packaging or distribution site that could be the source of the contamination for other cases.
The outbreak was the country's largest E. Coli outbreak in over ten years. According to the Star Tribune most reported illnesses occurred in March and April, but some cases were reported as recently as June.