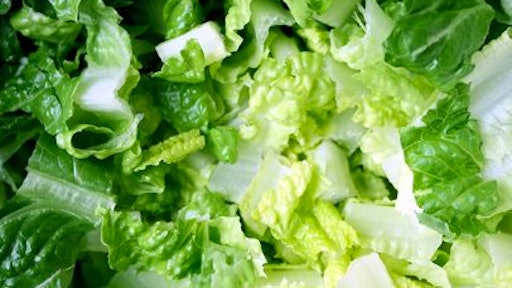 The number of people hospitalized due to E. coli linked to chopped romaine lettuce continues to grow, according to the US Centers for Disease Control and Prevention.
A reported 53 people have been sickened in 16 states since March 13, the CDC said. Over half of those reported ill have been hospitalized and five people have developed a type of kidney failure associated with E. coli illness called hemolytic uremic syndrome. So far no deaths have been reported.
The higher number of E. coli cases have been in Pennsylvania, Idaho, New Jersey and Montana. However, the outbreak has also reached Alaska, Arizona, California, Connecticut, Illinois, Louisiana, Michigan, Missouri, New York, Ohio, Virginia and Washington.
Health officials issued a warning for residents and restaurants about chopped romaine lettuce grown in Yuma, Arizona and the investigation is still ongoing. Officials have not identified a single brand, supplier, distributor or grower as the source of the contamination. Links to the E. coli case has brought the CDC to restaurants using bagged, chopped romaine lettuce to make salads. The ill people have reported to not eating heads or the hearts of the lettuce.
CDC is recommending that people across the country stray from chopped romaine lettuce until they find the source of the contamination.