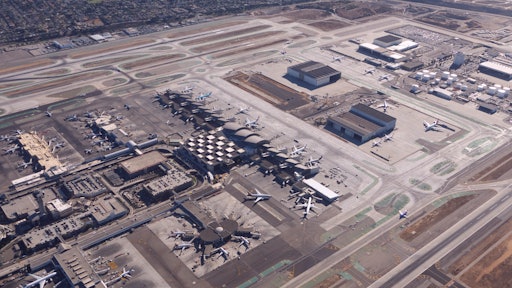 Gate Gourmet is reporting its kitchen at Los Angeles International Airport (LAX) is again operating without restrictions, but it's not clear if it has won back all of its airline customers at America's second busiest airport.
Last month, after Gate Gourmet found Listeria in its kitchen at LAX, several airlines, including American, Delta and Virgin Australia, suspended their use of the air catering service until the problem could be resolved.
Los Angeles health inspected Gate Gourmet six times from mid-2015 to mid-2017, posting grades in the 90 to 100 percent range for the caterer's LAX operation. But in its most recent inspection on Sept. 21, Gate Gourmet's grade fell off to 82 percent, dropping its rating to a low "B," with two significant violations. One was for improper use of gloves and hand washing, the other for not using proper hot and cold holding temperatures for food.
To read the full original article, please click here.