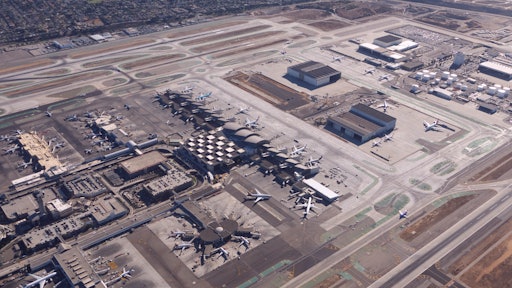 American Airlines has suspended use of a caterer at Los Angeles International Airport after listeria was found in the caterer's facility, but Delta Air Lines continues to get meals from the kitchen, according to the Los Angeles Times.
A spokeswoman for Atlanta-based Delta told the newspaper Thursday that the kitchen operated by Gate Gourmet complies with local and federal regulations.
The catering company said it serves other airlines at the airport but won't identify them. No other airlines have announced that they are stopping service from the Gate Gourmet facility.
A Gate Gourmet spokeswoman told the LA Times listeria was found in floor drains but not on food-preparation surfaces. She said the kitchen was treated and remains open and continues to serve other airlines.
To read the full original article, please click here.