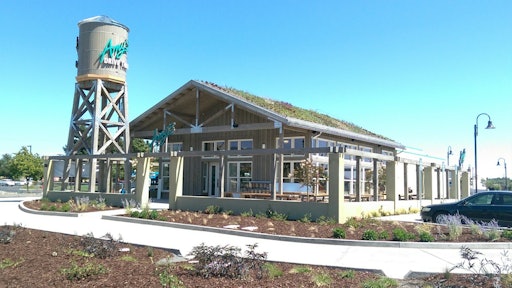 Amy's Kitchen, well-known for its organic, vegetarian frozen meals and canned soups, opened its first drive-thru restaurant a couple of years ago—and the company has been "blown away" by the response, prompting Amy's to plan more locations, a spokesperson told TODAY Food.
The first and only location of Amy's Drive Thru is in Rohnert Park, Calif., and the next location is planned for Corte Madera, Calif., but Amy's Kitchen has plan to bring its healthy to-go fare everywhere.
Everything is vegetarian, and gluten-free and vegan options are available. Many credit it as the first "meat-free fast-food restaurant."