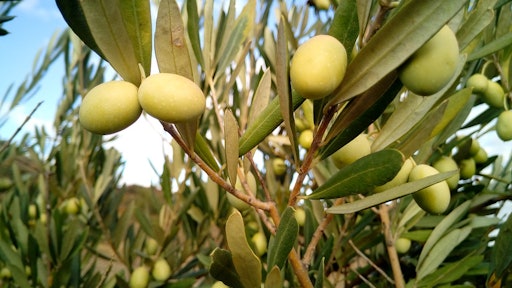 Spanish officials have confirmed the arrival of Xylella fastidiosa, a pathogen deadly to olive trees, on the country's mainland. About half the world's olive oil comes from Spain's estimated 340 million olive trees, and experts fear the bacteria could devastate the harvest. Up to a million olive trees in Italy were killed by the infection last year, leading Italian officials to chainsaw trees to the ground in an effort to stop the sickness.
The pathogen was found among almond trees in the eastern region of Valencia, according to Elena Cebrian, head of the agriculture department there. Of a sample of 17 almond trees, 12 were infected with the bacteria. The trees did not appear sick, but their almond production had decreased.
Olive trees in the immediate area have not tested positive for the bacteria so far, but all trees and plants within a 300-foot radius of the infected almond trees are being killed, per containment measures enforced by the European Union. Officials also are treating the area for insects that may carry the pathogen. The country also has banned plant imports from Spain's Balearic Islands as another precaution.
To read the full original article, please click here.