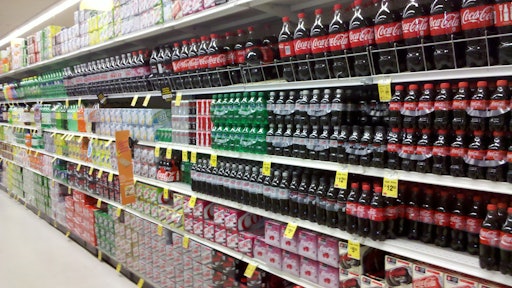 With almost all of the focus from last Tuesday on what will happen when President-elect Donald Trump's campaign policies are initiated on the national level, some inside the food and beverage industry may have missed the results that will affect them on a local governmental level. Specifically, ballot measures in Chicago, San Francisco, Boulder, Colo., and Oakland and Albany, Calif., that will levy a special tax on sugar-sweetened beverages sold at supermarkets and restaurants.
A penny-per-ounce fee will be applied to sugary beverages sold in the California cities. The tax is a result of "yes" votes on ballot initiatives presented to voters Tuesday. San Francisco, Oakland and Albany, Calif., will join Berkeley, Calif., which passed a similar tax two years ago.
A 2 cent-per-ounce tax, which could more than double the price of a 2-liter bottle of soda by raising it by $1.35, will be charged in Boulder where about 54% of voters affirmed a ballot measure Tuesday, according to reports.
The American Beverage Association, which lobbied against the measures, said in a statement, "We respect the decision of voters in these cities. Our energy remains squarely focused on reducing the sugar consumed from beverages — engaging with prominent public health and community organizations to change behavior. We're driving this change across America, including communities with the highest rates of obesity. It's the hard work necessary for true and lasting change."
The Colorado Restaurant Association is displeased with the tax that it says will "dramatically increase the cost of many of the beverages purchased by restaurants and bars."
The tax will be collected by distributors who sell sugar-sweetened beverages to restaurants, bars and grocery stores, with the funds going to health and wellness programs.
"This sweetened beverage tax provides important revenue that will allow us to avoid damaging cuts in the funding for public health and public safety," Cook County, Ill., Board President Toni Preckwinkle said in a statement after the vote Thursday. "It also puts us on a stable financial footing for the next three fiscal years, during which we will not have to approve any additional tax increases, and allow[s] us to double our investment in community-based anti-violence initiatives."
Former New York City Mayor Michael Bloomberg donated $1 million toward an advertisement campaign to drum up support. "This a major victory for American public health – and a very encouraging sign of things to come. An idea that was written off not many years ago has now turned into a movement," he said in a statement.
To read more, click here.