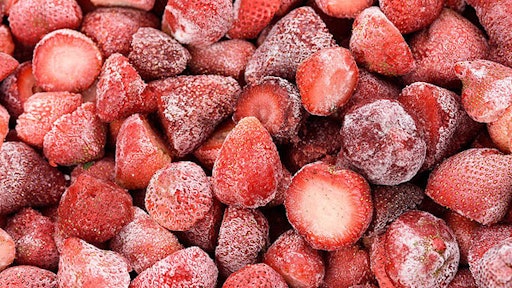 Egypt's Ministry of Climate Change and Environment has finally released a statement regarding the Hepatitis A outbreak in the United States sourced to frozen strawberries exported from Egypt, claiming that frozen strawberries originating from the country are, based on sampling, Hepatitis-free.
When the Hepatitis A outbreak began last summer, Egypt's Union of Producers and Exporters declined to take responsibility.
This time, Egypt's Ministry of Climate Change and Environment says it is tightening controls on frozen strawberries with an emphasis on preventing the entry of contaminated products. U.S investigators believe the Tropical Smoothie Café chain was the only U.S. business to import these particular Hep A-tainted frozen strawberries.
The latest report from the U.S. Centers for Disease Control and Prevention has 131 Hep A victims due to the tainted berries through Sept. 29. And the Virginia Department of Health says 107 of those positive for the virus are residents of the Old Dominion, where the most Tropical Smoothie outlets are located. Other victims are scattered across seven additional states. As of Sept. 29, about 40 percent, or 52 people, have required hospitalization. Further updates are expected this week.
To read more, click here.