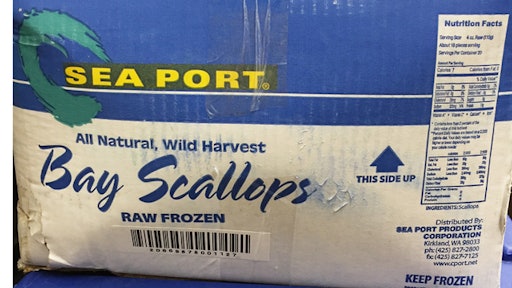 Federal officials have confirmed Hepatitis A in frozen, imported scallops that have been linked to an outbreak in Hawaii and are working with Sea Port Products Corp. to recall the shellfish from three states, according to Food Safety News.
None of the implicated scallops were sold direct to consumers, according to a notice posted today by the Food and Drug Administration, but they were distributed restaurants and retailers in California, Hawaii and Nevada.
The scallops were produced by De Oro Resources Inc., located in Suba Basbas, Philippines, according to the Hawaii State Department of Health.
As of last Wednesday, 206 people had been confirmed with Hepatitis A infections. All victims are adults and about one in four have required hospitalization, Hawaii health officials said.
About 70 percent of the victims reported eating at Genki Sushi restaurants on Oahu and Kauai before becoming sick. The Hawaii State Department of Health ordered the chain to close those 11 restaurants, which it did.
"On Aug. 17, FDA laboratory analysis of two scallop samples, which were collected on Aug. 11, were confirmed positive for Hepatitis A. These samples were imported by Sea Port Products Corp.," according to FDA's outbreak notice.
The frozen bay scallops, which Genki Sushi restaurants served raw, were produced in the Philippines on Nov. 23 and 24, 2015.
To read more, click here.