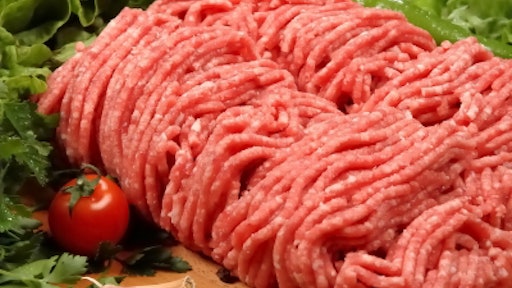 Since June 12, a dozen people have contracted E. coli O157:H7 infections after eating ground beef in New Hampshire, according to Food Safety News. State and federal officials have not identified the specific source.
All 12 people have been infected with the same strain of E. coli, according to a notice Friday from the state's bureau of infectious disease control. All reported eating ground beef in the days before becoming ill "at a number of different locations," according to the notice.
Ground beef is under the jurisdiction of the U.S. Department of Agriculture, which is assisting the state's Department of Health and Human Services and Division of Public Health Services.
"Ground beef is a known source of E. coli and it is important for people to avoid eating under-cooked ground beef whether at home or at a restaurant," said acting director of public health services Marcella Bobinsky in the Friday notice.
"Young children and the elderly are especially vulnerable to severe illness with this infection."
Health officials said in the notice that people are not at risk as long as they strictly follow food safety best practices when handling and cooking ground beef.
To read more, click here.