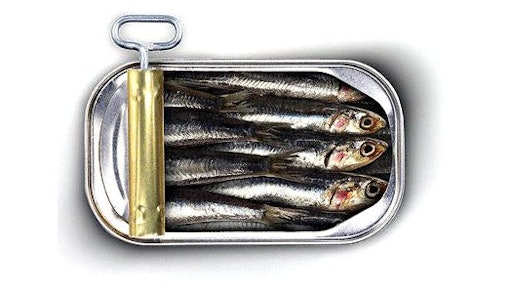 A New Jersey company is recalling AI Rasheed Sardine products from retailers in seven states because they could be contaminated with bacteria that can cause botulism poisoning, according to Food Safety News.
Greenland Trading Corp. of Paterson, NJ, shipped the sardine products to retailers in California, Florida, Massachusetts, New Jersey, New York, Pennsylvania and Tennessee.
The recalled sardine products are in vacuum packages with the expiration date of March 2017.
"Consumers are warned not to use the product even if it does not look or smell spoiled. The potential for contamination was noted after New York State Department of Agriculture sampling and analysis," according to the recall notice on the Food and Drug Administration website.
"Consumers who have purchased AI Rasheed Sardine are advised not to eat them, but should return them to the place of purchase. Consumers with questions may contact the company at 973-225-0322."
To read more, click here.